We show you that a smarter way of doing business. With an O'Fallon IL solar company. We use business as a force. For positive change.
You get more than solar panels for your home or company when you choose Solar City STL. By doing business with an O'Fallon IL solar company that is working to build community development, you amplify your beneficial impact In O'Fallon.
You'll understand that our employees provide superior quality work and service because they have a personal interest in your satisfaction. We know the environment, sun, and roof styles that are unique to our state as a local O'Fallon IL solar company.
Why choose an O'Fallon IL solar company?
A reputation founded on honesty and quality
Our focus has been on being Illinois most trusted and reliable O'Fallon IL solar company. For clean energy solutions. So, we offer honesty, enthusiasm, experience, teamwork, and a relentless focus on customer satisfaction. You've either seen one of our solar installations or met someone who has partnered with us to install their solar panels. You'll find that Solar City STL clients are among the most pleased with their solar experience. From residential and local small businesses to government buildings and utility-grade solar energy installations.
We are able to provide your home, business, or government building with more savings for your investment. The most reliable research possible, and a superior solar experience. We combine the best-in-class solar technology with comprehensive knowledge and superior customer service. As solar experts in O'Fallon, we are here to make sure that everyone can benefit from moving to clean, reliable solar Power. Your solar system is managed with the individual and special care it deserves – no cookie cutter designs here. We can sometimes mount solar panels in places that other big, domestic brands do not. We have different mounting options that function on virtually every kind of installation, including flat roofs and mounts on the ground!
O'Fallon IL solar company for O'Fallon Homes
Our solar advisors are here to help you to determine if solar is right for your home. We ensure you feel secure converting to solar energy. Become educated on solar not sold! We will assist you in evaluating solar panels and facilities, guarantees, options for financing, and navigating available solar incentives. Solar City STL has you covered! Whether you are trying to install solar on pitched roofs, flat roofs, shingles, metal, tile, or ground-mounted solar panels. Every installed solar panel system is customized for each individual home. Solar city STL also factors in your energy needs.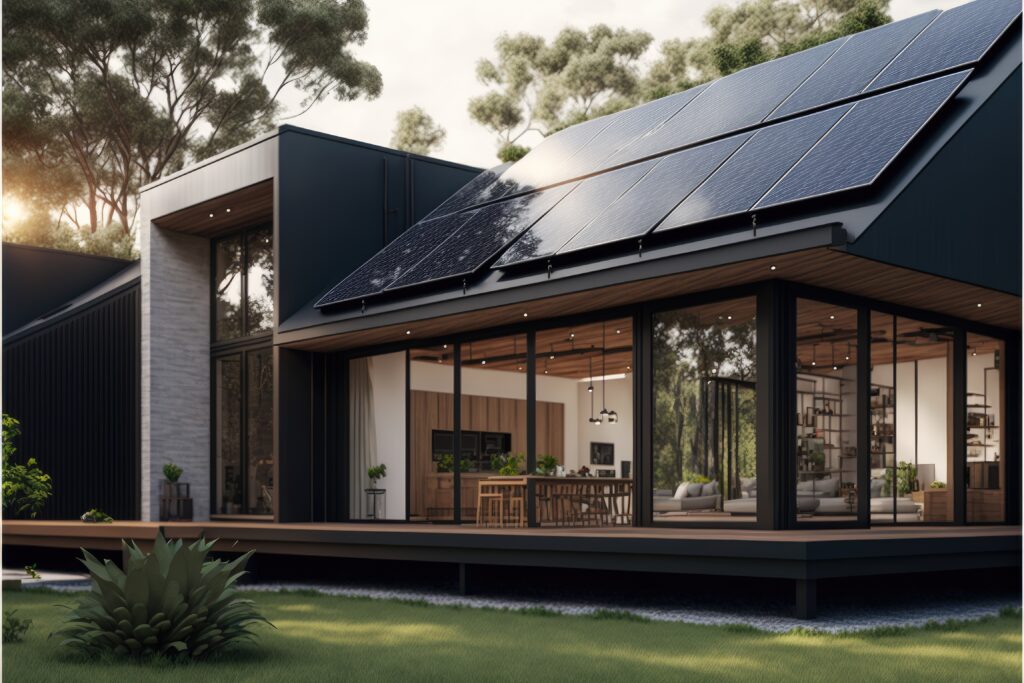 O'Fallon IL solar company For O'Fallon Businesses
The high electricity usage of many modern industries will eat into your bottom line quickly. For this reason, companies are turning to Solar City STL in O'Fallon IL to help them transition to renewable energy smoothly. Installing commercial solar energy is a fantastic way to lower overhead costs and increase cash flow for your business. As an O'Fallon IL solar company we want to help reduce your energy bill—and your carbon footprint—with solar and renewable energy. Solar City STL will collaborate with you and your organization, to find an acceptable partner for solar financing so that from day one you can begin saving on energy costs.
How Much Do Solar Panels Save?
You first need to measure how much you spend on electricity per year. If you are interested in learning how much money solar panels save on your electricity bills. The average annual electricity usage in a U.S. household, for instance, is 11,000 kilowatt-hours (kWh). If it was to be multiplied by the average national electricity cost ($0.1301). You're going to get how much you spent on electricity every year. The typical O'Fallon Illinois household spends around $1,430 dollars a year on electricity alone.
How Does Solar Energy Save Money?
Your average monthly electricity bill is high. Do you live in a region with high energy price? so installing solar panels in your home while the tax break of 30 percent is in place is worthwhile. Not only is it awesome for your pocket. It is also fantastic for the setting. Here are a few reasons you should be investing in solar panels:
Installing solar panels provides a long-term subsidy benefit
Save your retirement money by lowering the cost of energy on your monthly power bill
The price of energy is not dropping
The cost of installing solar panels has improved and prices have fallen
So here are some of the tips for solar savings:
To see how much electricity you used last year and what it cost, check your utility bill.
Consider how long you plan on staying in your house.
Find out the size of a system to fit your needs
Calculate the total amount of direct hours of sunlight your home is exposed to.
Calculate the pitch or angle of your roof.
Consider weather patterns which could affect your solar energy system.
Solar renewable energy credit
What's next?
So this sounds like a lot of work, Right? Yeah, it is. And, on a house-by-house basis, how much all of these factors will affect you and your home will be determined.
Does O'Fallon Illinois have a federal solar tax credit?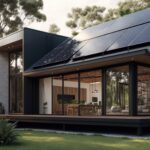 Yes, the federal solar tax credit, also known as the Investment Tax Credit (ITC), is available nationwide, including in O'Fallon, Illinois.
Is Illinois a good state for solar?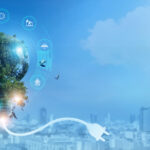 Yes, Illinois is a good state for solar energy. The state has a strong net metering policy, and the Illinois Power Agency has been offering an Adjustable Block Program for distributed generation and community solar projects. Moreover, the state has a Renewable Portfolio Standard (RPS) that sets a goal of getting 25% of its electricity from renewable resources by 2025, which is a driving force for solar incentives.
Are solar panels free in O'Fallon Illinois?
Solar panels are not generally given away for free in O'Fallon, Illinois, or anywhere else. However, there may be financial incentives such as grants, tax credits, and financing options that can help offset the cost of solar panel installation.
How much does solar panels cost in O'Fallon Illinois?
   The cost of solar panels can vary widely depending on the size of the system, the type of panels, and the specificities of the installation location. As of 2023, the average cost of solar panels in the U.S. ranged from $15,000 to $25,000 after tax credits. Please contact a local solar installer for the most updated and accurate pricing.
What incentives are available for solar in O'Fallon IL?
   As of 2023, O'Fallon, Illinois, residents can benefit from the federal solar tax credit. Also, through the Illinois Adjustable Block Program, residents can receive payments for 15 years of solar renewable energy credits (SRECs) produced by their system. Net metering policies also exist, allowing residents to receive credits on their utility bills for excess solar energy sent back to the grid.
How much are solar panels in O'Fallon IL?
Pricing for solar panel systems can vary based on various factors including system size, equipment, labor, and permit fees. As of 2023, the average cost in the U.S. ranged from $15,000 to $25,000 after tax credits. Contact a local solar installer for the most accurate and updated pricing.
Which solar company is the best in O'Fallon IL?
The "best" solar company can depend on many factors such as customer service, price, quality of installation, and equipment used. As of 2023, I don't have specific data on which solar company is the best in O'Fallon, Illinois. It's recommended to research and compare reviews and quotes from multiple solar installers to determine the best fit for your needs.
Is it worth installing solar panels on my house?
Whether it's worth installing solar panels can depend on factors like the amount of sunlight your house receives, the cost of electricity in O'Fallon Illinois.
Fortunately, solar reps like those at Solar City STL are experts in assessing whether a solar energy system is right for you or not. They will let you know what they have learned and whether they will consider you as a solar candidate or not based on your solar savings
There are several reasons why choosing a locally owned O'Fallon IL solar company over a national brand can be advantageous. Here are a few key points to consider:
1. Personalized Service: Local O'Fallon IL solar companies often prioritize providing personalized service and building relationships with their customers. They are more likely to take the time to understand your specific needs, answer your questions, and offer customized solutions tailored to your property and energy goals. With a local O'Fallon IL solar company, you may have direct access to the owner or key decision-makers, making communication and problem-solving easier.
2. Local Knowledge and Expertise: Local O'Fallon IL solar companies have a deep understanding of the local climate, permitting processes, regulations, and incentives. They are well-versed in the unique challenges and opportunities of your region, enabling them to design and install solar systems that are optimized for your location. Their expertise can help maximize the efficiency and performance of your solar installation.
3. Supporting the Local Economy: Choosing a local O'Fallon IL solar company contributes to the growth and sustainability of your local economy. It helps create jobs within your community and keeps money circulating locally, benefiting other businesses and residents. By supporting local businesses, you contribute to the overall economic health and resilience of your region.
4. Faster Response Times: National solar companies often have a larger customer base spread across multiple regions. Dealing with a local O'Fallon IL solar company means you are more likely to receive quicker response times and faster turnaround on service requests or maintenance needs. In case of any issues or emergencies, local companies can typically provide prompt on-site assistance.
5. Community Involvement: Local O'Fallon IL solar companies are often deeply involved in the communities they serve. They may participate in local events, support community initiatives, and contribute to local charitable causes. By choosing a local O'Fallon IL solar company, you can align your values with a business that actively gives back to your community.
While national solar companies may offer certain advantages such as brand recognition, standardized processes, or economies of scale, the decision between a local or national brand ultimately depends on your priorities and preferences. Assessing the specific offerings, reputation, and track record of both local and national companies in your area can help you make an informed decision.